[mbYTPlayer url="https://www.youtube.com/watch?v=QRcSy-ks8dQ" opacity="1″ quality="low" ratio="auto" isinline="false" showcontrols="false" realfullscreen="true" printurl="true" autoplay="true" startat="8″ mute="true" loop="true" addraster="false" gaTrack="false"]
Working with HARRISON
architects
All of our work is based in "lyrical sustainable design": conserving energy and resources, using healthier materials and finishes, reducing long-term costs, and making poetic places. We work with consultants, contractors and suppliers who share our values. This results in a convivial, collaborative design and construction process.
experience
With forty-two years in the field of architecture, thirty of those years doing green design, and twelve years of Passive House experience, I know what I'm doing. Not that there isn't more to learn, (that's one of the things that keeps architecture engaging!) but I use that depth of experience to guide you through a successful project. Each of the many built projects produced by the firm since 1992 has demonstrated many aspects of resource conservation, energy conservation and healthier building. Each project has exceeded energy code requirements by wide margins, in both building envelope and mechanical systems, and in several cases pioneered the use of new energy-saving technology in Washington State. Each project has incorporated reused materials, materials with recycled content and materials from certified sustainable sources. Full-line job site recycling has been implemented on every job. Each project has used materials and finishes that consider the health not only of the inhabitants of the buildings, but of the workers who produce and install the materials, and of the ecosystems from which they are derived. Since 2009 we have offered Passive House as an option for our clients who'd like to maximize their comfort and minimize their footprint.
design poetics
We believe design poetics are at least as important as the green materials and techniques we specify. We strive to make places that our clients will love. We look for ways to connect the places we make with the cycle of the seasons – a perfect analog of sustainability and a direct connection to nature. We tune a place to its surroundings by investigating the cultural, aesthetic and spiritual aspects of the site and context. We look for the architectural equivalent of the appropriate "ecological niche" for a given project.
collaboration
We have excellent relationships with the contractors with whom we work. We take pride in designing buildings that take the real-world processes, tolerances and costs of construction into account. Many of our consultants, contractors, subcontractors and suppliers are members of the Northwest EcoBuilding Guild or Passive House Northwest and share our interest in green architecture.
commitment
Our commitment to environmental and social ethics is reflected in our office management as well as our office itself. Harrison Architects has qualified as a "Distinguished Business in the Green" through King County's Green Works program, which recognizes businesses that are leaders in the effort to prevent waste, recycle, and use recycled products. The design of our office uses many of the materials and techniques we employ in our projects. The office is in a LEED-Gold certified building that is part of Seattle's 2030 District.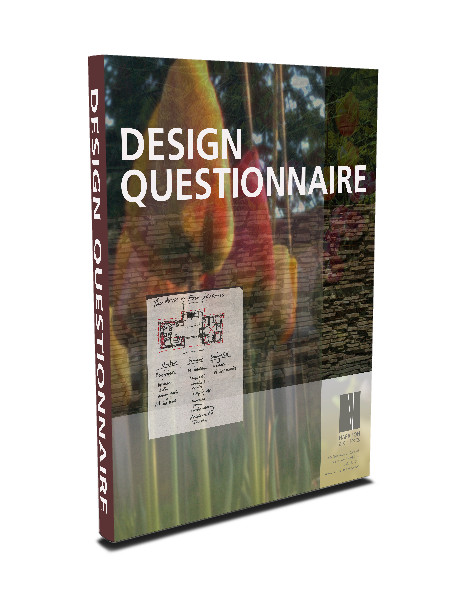 Download Here
Enter Your Name And Best Email
Turning Your Building Ideas Into Reality.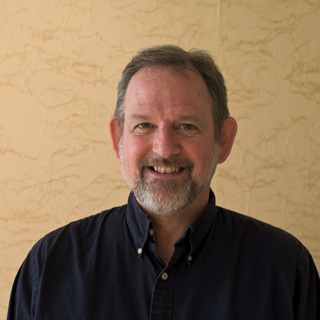 I have over forty years of experience as a design professional, including more than thirty-three years as principal of my own firm. I grew up in a small town in northeastern Ohio and studied architecture at the University of Toronto. From my first project onward, my school work centered on sustainable design. My thesis (with Alberto Perez-Gomez) was inspired by my summer in Seattle in 1978. Titled "The Return of the Seasons", it was a landscape art project in High Park in Toronto that explored ways of connecting architecture with the cycle of the seasons. After graduation from University of Toronto in 1979 I moved to New York City and for the first five years there pursued parallel careers in architecture and music. I worked as a draftsperson for Buckminster Fuller and Isamu Noguchi, for residential architect Alfredo DeVido, and recorded and performed music with Philip Beesley, Glenn Branca, Sussan Deyhim, and Christian Marclay among others. In 1984 I opened my own design office. My practice in New York included high-end residential interiors and commercial office renovations. I returned to Seattle in 1990 to pursue work in line with my values. In 1992 I opened my own office again, dedicated exclusively to green architecture.
A co-founder of the Northwest EcoBuilding Guild in 1992, I was executive editor of the Guild's journal EcoBuilding Times from 1993 through 1999. I was a board member of the Pike Market Child Care Center 1992-1996, and on the board of Worldchanging 2010-2012.
I have facilitated workshops on green design at Building with Value '93 and '96, Celebration of Community, and for permit reviewers at King County DDES, given talks for University of Washington students and the City of Seattle rainwater conference as well as for members of American Society of Interior Designers, American Institute of Architects, Master Builder Association of King and Snohomish Counties, Voluntary Simplicity Association, Seattle Tilth, King County Master Recyclers and Northwest EcoBuilding Guild chapters in Seattle, Portland and Olympia. In 2009 I became one of the first 100 certified Passive House consultants in the United States. With Passive House Northwest colleagues I have given presentations on Passivhaus for the City of Seattle's Green Team, City Council Central Staff, the Coast Guard and for Representative Jim McDermott, as well as a number of local architecture firms.
Have a look at my LinkedIn Profile.
Education
Passive House Consultant Training, Summer 2009
An intensive nine-day training in the principles and techniques of designing Passive Houses.
Architecture + Children Level I Workshop
An integrated approach to the education of children through architecture, this workshop is preparation for teaching the curriculum in schools, or involving children in the process of design.
University of Toronto,
Bachelor of Architecture, 1979
Hiram College, Hiram, Ohio, 1973 – 1974
Studies in comparative literature, history of art and architecture.
Affiliations
Passive House Northwest
Northwest EcoBuilding Guild